'Tactic' is a cross-national laboratory for tactical art making: investigation, intervention, discovery, testing and application. We work on our own projects, and aim to provide forums for activists, artists and other interested parties to meet in Dublin and South Africa, inform each other's practice, develop projects and engage a public. Tactic is Seoidin O'Sullivan and Ralph Borland.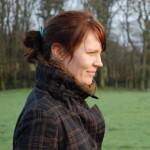 Seoidín is an artist and educator. She studied for a BA in Fine Art in Durban, South Africa and a Masters in Media at NCAD, Dublin, Ireland. She has a postgraduate diploma in International Development Studies and in Third Level Teaching and Learning. Seoidín's art practice investigates socio-political and ecological narratives, which she re-presents in critically engaged and poetic ways through a variety of media.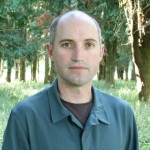 Ralph is an artist and designer. He studied Sculpture and English for his undergraduate degree at the University of Cape Town, and pursued his Masters degree at New York University. He completed his PhD in the School of Engineering at Trinity College, Dublin in 2011, submitting a thesis that analysed the relationship of interventionist art practice, critical design, appropriate technology and grassroots activist tactics in South Africa.